Flexagon is a Guernsey-based sound mangler and musical instrument collector. An experienced DJ, he is also a music producer, sound engineer and composer.
As a DJ Flexagon is known for his long eclectic and psychedelic sets spanning multiple genres, equally at home playing ambient and chillout as he is with house, techno, psytrance and other dancefloor-friendly music. His beginnings as a club DJ in the mid 90s provided years of experience playing varied sets to mixed crowds. Around this time he fell into the world of Goa and psy trance parties. As a punter at first and then as a DJ, this psychedelic music was the ideal afterhours alternative to clubland at that time. In Guernsey this is the style of music Flexagon is best known for.

As with many people, DJing led Flexagon into making his own music. However, mystery surrounds his early experiments. There are rumours of a late 90s album with a very limited CD release made under a different name. Flexagon then had a complete break from making music for more than a decade.

On re-entering the world of music production, his initial experiments and first album, 2015's Helios, were slightly left-field but clearly rooted in psybient and psytrance genres. As a producer, however, Flexagon's own music has become increasingly esoteric and wide-ranging in scope. Recent output has moved towards the ambient, downtempo and minimal realms. Along with this has come the opportunity to compose for orchestral instruments, his first piece scored for nine string players and piano had its premiere performance in 2018.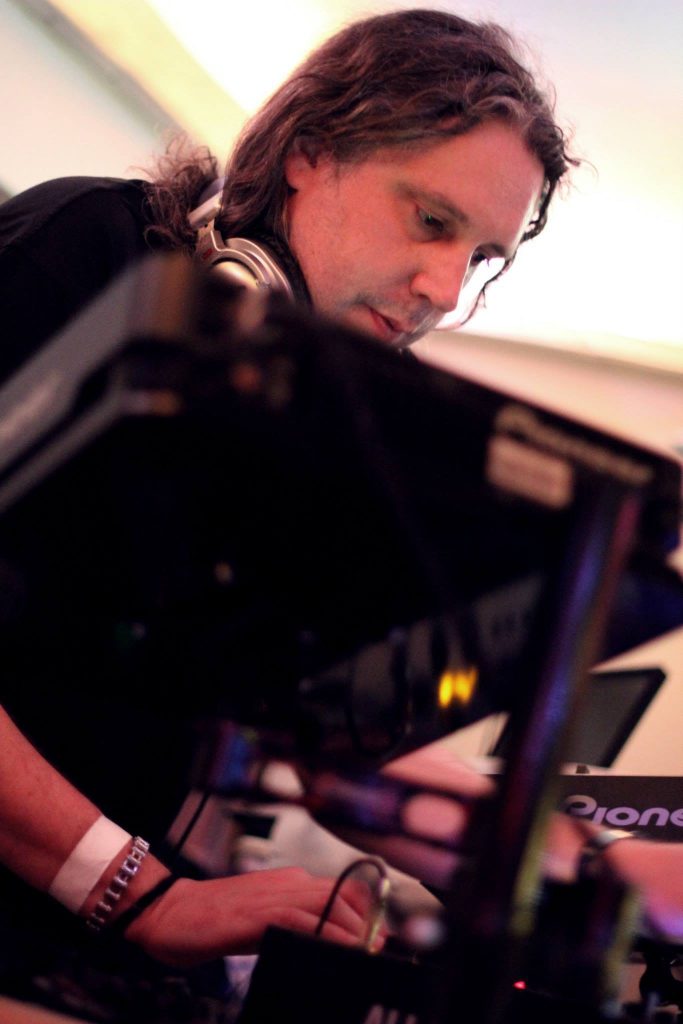 He has remixed Continuum, Sephira, Blakalaska, Citizen-X and Buffalo Huddleston, and is the only artist to do an official remix for Tribal Industrial band This Morn' Omina. The song Drifting (Into the Light), written and released in collaboration with Mike Mienke of Buffalo Huddleston, had airplay on BBC Radio 1 and BBC 6 Music.

Flexagon has released his own electronic arrangements of two minimal classics – Arvo Pärt's Spiegel im Spiegel, and Opening from Glassworks by Phillip Glass. An arrangement of Brian Eno's Ending (An Ascent) for free-reed aerophones is in the pipeline.

His most recent full length work, 7 Nocturnes East, is a series of ambient and found sound pieces. All inspired by and using location recordings of Guernsey places at night. The album was released January 2020. Supported by the Guernsey Arts Commission, 7 Nocturnes East had an accompanying visual and video art exhibition featuring the work of seven artists. At The Greenhouse, Guernsey Museum, Candie Gardens, Guernsey – more info here

An active member of his island home's varied music and festival scene, the last couple of years have also seen Flexagon escape 'the Rock'. He played regular long sets at London's sadly now defunct inSpiral lounge. Other UK appearances in recent years have been for Noisily Festival, Triplicity, Inertia, Elemental Productions and Psyberdelica.