"Flexagon has been playing music since the mid '90s. His early influences included ambient electronica, dubby US garage and Goa trance. The term eclectic is overused, but where Flexagon is concerned it's accurate.
Although you can guarantee his psychedelic and Goa trance leanings will be revealed in all things he plays, he has a varied musical background so you're in for a diverse night if an extended DJ set is on the cards.
Building up long sets is his specialty, with chill-out influences from the likes of Ott, Shpongle, The Orb and Hinkstep. But don't be surprised when he drops the usual psybient route and mixes in music from other genres when the night suits.
Expect a very laid back eclectic ambient and chilled-out mix early on, before things switch up, building into progressive psy beats with a Goa flavour.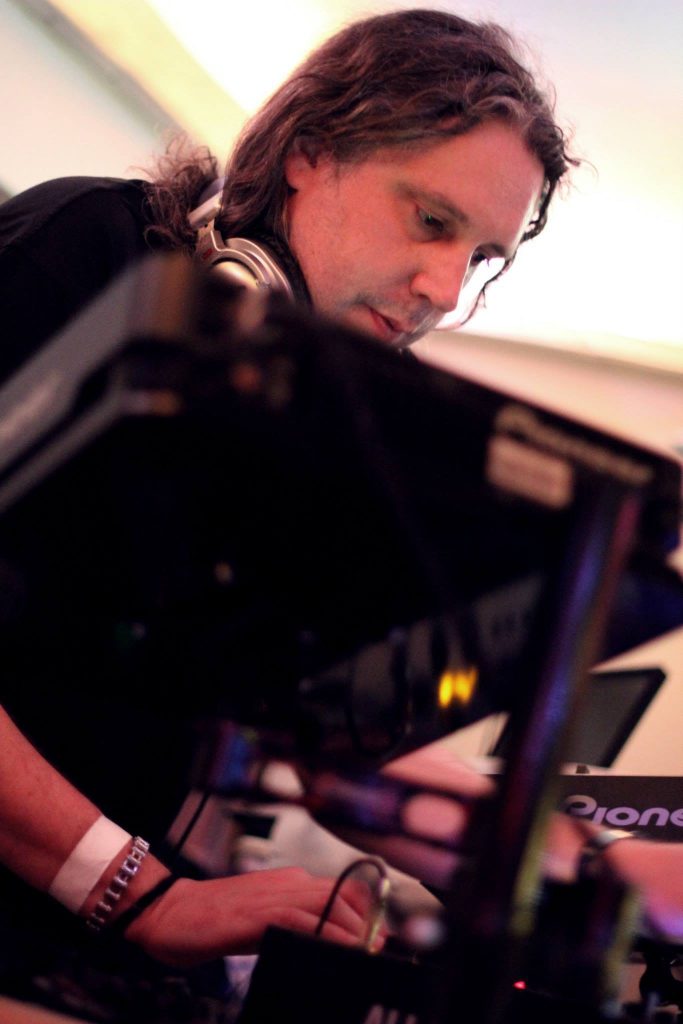 With an ear to setting a positive mood and turning people on to new and interesting music, Flexagon's trademark is starting out easy with an eye to directing people straight to the floor later on – expect to dance!
Still an active member of his island home's varied music and festival scene, the last couple of years have also seen Guernsey based Flexagon escape 'the Rock', playing regular long sets at London's inSpiral lounge and Brighton's Inertia events, other recent UK appearances have been for Noisily Festival, Triplicity, Elemental Productions and Psyberdelica.
Increasingly his DJ sets use Flexagon's own original material. So with his prolific output you are always guaranteed to hear something new.
We suggest catching him live for the full effect."
Thanks to Hanna Visuals for the photo.