Ghost Net (2022) – by Bridget Spinney, Monika Drabot and Flexagon.
The Ghost Net installation was exhibited as part of Bridget Spinney's Art Of Nature On Paper exhibition.

'Capturing moments of transience, magnificence and wonder in nature, threaded with the insidious scourge of plastic.'

Ghost Net is a collaborative work between Bridget Spinney, Monika Drabot and Flexagon. It is based around a large abandoned trawler net. Guernsey fisherman pulled the net out of the sea.

"People moving through the gallery trigger an ever-changing soundscape. Flexagon uses sound bites from popular culture along with abstract musical motifs made with rubbish cleared from Guernsey's coastline by the Clean Earth Trust. This includes spent shotgun cartridges, water bottles, chemical containers, bicycle wheels and mooring buoys.

Triggered using motion sensors placed around the gallery, the resulting combination of sounds and music is never the same"

The video here of the Ghost Net itself has an extract of sound from the gallery. But it's constantly changing, I know what its doing behind the scenes, but I never know what it's going to sound like.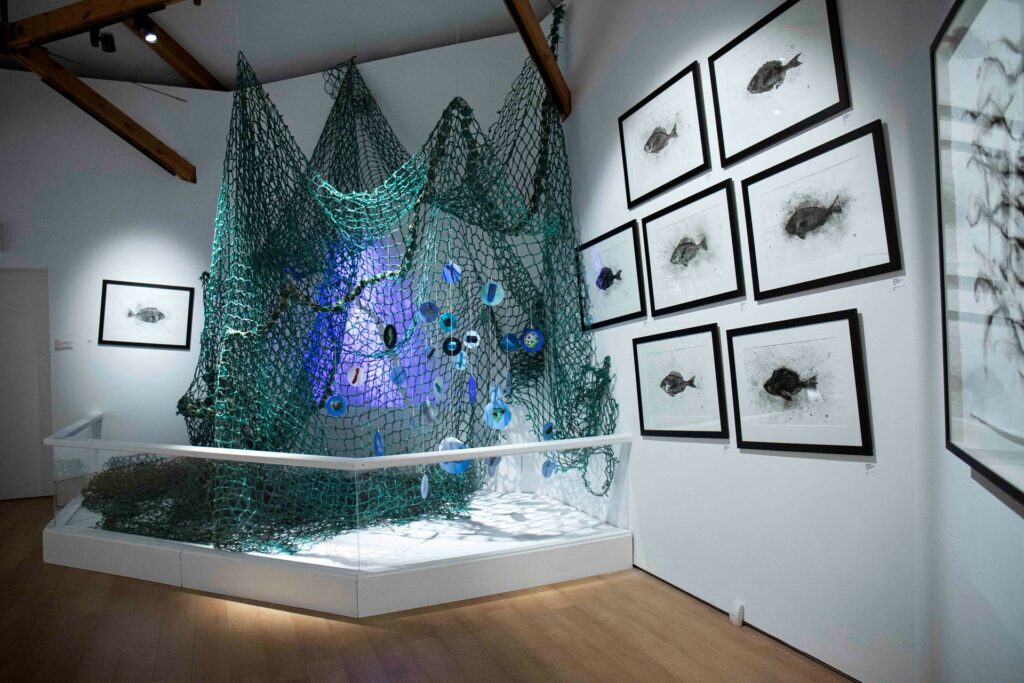 The exhibition on the Guernsey Arts website.
More on Bridget's work and in the short film below.